How early can I get my licence back after driving ban
Many people wonder when they will be able to get their driving licence back after a ban and whether they could get it well before the ban expires. The good news is that these people could get their licence earlier but it depends on their individual circumstances. There are two main factors which govern this possibility - first is the length of the driving ban imposed by the court and second is the conduct of the individual following the driving ban, that is, whether more driving offences were committed after the person was convicted.
You *may* be able to get your licence earlier by applying for it to the court which sentenced you under Section 42 of the Road Traffic Offenders Act 1988. However you can only apply after a certain length of time has elapsed since you were banned.
When to apply to the court
You must submit an application in writing to the court where you were convicted.
...if your ban is less than 2 years
For driving bans less than 2 years, you will have to complete the whole ban; no chance of getting it sooner unfortunately.
...if your ban is between 2 to 4 years
For driving bans between 2-4 years, you can apply after 2 years.
...if your ban is between 4 to 10 years
For driving bans between 4-10 years, you can apply after half the ban term has elapsed (eg for a 6 year ban, you can apply after 3 years or for an 8 year ban, you can apply after 4 years)
...if your ban is over 10 years
For driving bans more than 10 years, you can apply after 5 years.
As you can see above, you cannot escape the driving ban for short disqualifications, that is, bans less than 2 years. However if you have been requested to complete a drink driving rehab course, you would be able to get up to one quarter of your ban lifted no matter how long your ban is for (eg for a 1 year ban, you can get your licence back after 9 months if you complete the rehabilitation course).
Your application to have your licence early will be considered by the court which sentenced you in the first place and things like your character or the driving offences made after the ban was imposed may result in refusal of returning your licence sooner. So make sure you have been a good citizen following your disqualification to prevent any disappointment. If your application is rejected by the court, then you will have to wait 3 months before you can make another appeal to get your licence back.
Another point worth noting is that many people take the advice of a solicitor specialising in motoring offences to help them build a strong case before contacting the court, so it might be worth getting in touch with one if you're keen or desperate to get your licence back.
Driver SOS (UK)
Helping with car insurance, driving bans, learning to drive and other motoring issues
Join Community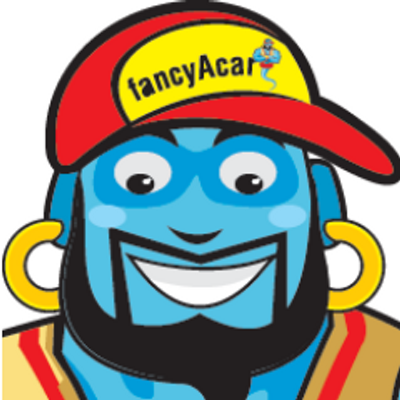 Ask your own questions, comment, vote and do more
This is a premium community which requires a one-time joining fee of £2.99.

This is less than the price of a pint but allows us to keep the community active and helpful and will allow you to ask as many questions as you want and get help with your queries.
2884 members 1212 topics 2221 posts
20 Comments
can I buy a car privately then sorn it
I have 8 months of 2yrs ban left
1
my dad got a 3 year driving band the courts said he don't need to sit another driving test.his band has been up for about 13 years ago now CAN I STILL RENEW IT?
1
can i get my licence back early after a six month ban
1
Can I get my licence back early if it is stopping me from getting a job?
No. Unless, its for the armed forces or the royal m pleasure.. Basically forget about it.
Can you do the reduce course yourself or do you have to ask court for it? I am banned for 10 yr driving while disqualified.
It's up to the court to refer you onto the course. They decide who SHOULD and who SHOULDN'T do the course.
I received a 3 year ban for refusing a breath test at my home after parking up 2 hours earlier. 6 months later i received an additional 1 year ban on top for driving whilst banned. I have nearly done 2 years of this 4 year ban. I am out of work now, and finding it hard to get back into employment without my driving license as my profession requires travelling.
If your driving licence is a must for you to get a job, then you have better chances.
I have been banned from driving for 40 months. I have served 24 months of this ban. How do I apply to the court for a reduction? Is it a form i fill out or do I get a solicitor. What path should i take?
You just need to write a letter to the court which disqualified you in the first place along with details such as date of offence/conviction and supporting evidence why you should be given your licence back.
I have a 7 year ban for death by dangerous driving whilst under the influence of alcohol. I had an accident and my friend who was my passenger was killed. I have to resit my test but before my ban I was an HGV Class 2 Driver.
Will my class two license be reinstated along with my car license once I get it back.
The restoration of previous entitlements such as Category C (large vehicle) or Category D (bus) is subject to the approval of the local traffic commissioner.
can i get my license back as im banned for 21 month but seved 16 upto now. i need it for a job as all my jobs include driving. plus i have 3 kids to provide for but little income without my car??
No, your ban term must be over 2 years (24 months) for the court to consider your application.
My first ban was totting up points for no insurances this was 18 points I got 6 months then after I was 38 micro grams 3 over and got another 6 months then I was caught disqualified driving got an extra year then got caught on that and got 3 year ban. I assumed my licence was back on the 3 yr mark so I was insured named driving and someone hit me whilst stationary at 70mph nearly killing me and because I had 1 month left, was banned 5 years and did a prison sentence. Now I'm nearly half way through and am hoping they will allow mine as I rely on that and my class 1 to work but the weird thing is I have to retake my car test even though I have had licence 10 years but get my class 1 back automatically that's a result but hope I will be awarded it early, does anyone think I've got no chance because of constant re-offending>
IVE JUST LOOKED AT THE DVLA SITE TO CHECK ON MY LICENCE DETAILS BELOW WHICH ALSO SAYS THAT MY LICENCE HAS BEEN REVOKED
Offence dates
◾Offence date: 19 Oct 2013
◾Expiry date: 19 Oct 2016
◾Removal date: 19 Oct 2017
◦Offence details
◾IN10: Using a vehicle uninsured against third party risks
◾Penalty points: 6
◾Fine: £100.00
◦Court/Fixed penalty office
2355: Wakefield and pontefract Magistrates' Court
I DIDNT ATTEND THE HEARING AND WAS SHOCKED BECOUSE I FORGOTTEN ABOUT BEING PULLED FOR NO INSURANCE, WHAT CAN I DO TO GET MY LICENCE BACK I NEED IT SO I CAN GET INTO EMPLOYMENT, AND ITS IMPORTANT AS TO DO MY JOB I NEED TO BE MOBLIE
Just a quick question is have been getting banned since I was 14 years old I'm now 27 my bans add up to about 12 years altogether and (I've never had a licence) had a 3 year ban 2 years and 3 months ago and done 9 months in prison for violent offences which were dropped so 6 months remand time and 3 months for the driving offence itself and I'm looking at going to court for my licence as I've not drove in that time I've been on my ban and have a son who is 16 months old but now lives 45 minutes away from me what's the chances of getting my licence for seeing my son and trying to go legit and got my own place and want to do the right thing by my child? Thanks