Main driver but not registered keeper - Which company will insure me?
My dad offered to put his old car in for scrappage so that I could get a new car, so I eagerly accepted. Because of the scrappage agreement he has to be the registered keeper of the vehicle, not a problem I thought! I spoke to a couple of insurance companies that would not insure me because I would be the main driver and my dad the registered keeper. However, I spoke with Tesco and before I went through all the questions that I had previously gone through with other companies, I asked if they would insure me as the main driver and my dad the registered keeper. I was told that was not a problem and he even checked with a supervisor. So after going through 15 mins of questions, I was insured and happy. However, after my boyfriend phoned Tesco about a routine question, he was informed that this was not the case and he did not believe us that we had been informed about this. My boyfriend asked for them to check their records and it turns out that we were miss-sold the insurance and that my dad had to go on as a named driver. Fine, I thought, at least that isn't too bad as I wouldn't lose my no claims bonus. We phoned back with my dad's details, to be told that once again we had been given incorrect information. My dad had to be the main driver and I had to be a named driver!! Tesco have now told me that they will be cancelling my policy in 7 days but agreed that I don't have to pay the cancellation fee which is very nice of them! Such incompetence!! I am really annoyed and that now means that I have to spend more time finding someone to insure me. Does anyone know of the insurance companies that do insurance for the registered keeper being different from the main policy holder? Many thanks
Driver SOS (UK)
Helping with car insurance, driving bans, learning to drive and other motoring issues
Join Community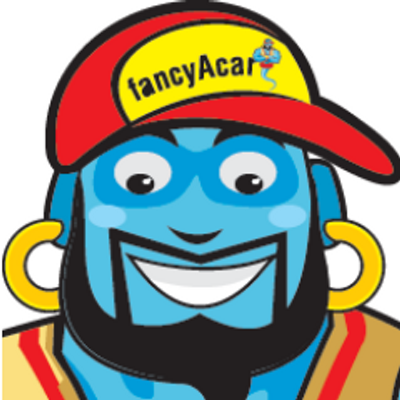 Ask your own questions, comment, vote and do more
This is a premium community which requires a one-time joining fee of £2.99.

This is less than the price of a pint but allows us to keep the community active and helpful and will allow you to ask as many questions as you want and get help with your queries.
2884 members 1212 topics 2221 posts
3 Comments
A lot of insurers have changed their rules now and they will only insure if the registered keeper is the main driver. This has a lot to do with insurance fronting where younger drivers put an experienced driver on their policy to drive the premiums down. Therefore it is best if you go on a car insurance comparison site to find out which company will insure you. On the application form for car insurance, it usually asks who the main driver will be and who the registered keeper is as well. This means that you will see quotes only from insurers who are willing to accept the fact that you are not the registered keeper but will be the main driver. Double check this before you purchase the car insurance policy though.
After a long search, I am of the opinion that no insurance company will do this! Even though it is NOT illegal!! However, they are more than happy to tell me to be a named driver, knowing that I want to be the main driver!! When I pointed out that this was insurance fronting, they said that because of my age, it wouldn't be? But I'm sure they would change their minds if I had an accident and had to make a claim!! My dad has now made me the registered keeper so I will also be the policy holder too. Even though I searched on comparison sites specifically for what I wanted, it was still not the case when I rung them to make sure I was getting what I wanted!
I'm having problems obtaining insurance for a wheelchair adapted vehicle which has been bought by my 82yr old disabled mother (who has never/does not drive herself). The car has been purchased as Mum can no longer get into the normal family car owned by her husband. The main problem is that mother is the registered keeper of the adapted car whilst I am the only person who drives the adapted car (my father does not drive the adapted car as it is only used when taking my mum out, as fastening her wheelchair securely into the car is too diddly and difficult for him). At present the policy is in my father's name, with myself as an additional driver (this is the only way the insurance company would agree to offering a policy). I am 49yrs old with full no claims of my own on my own car, it seems ridiculous that I cannot obtain a policy in my name. I am concerned that if my father dies before my mother then I will be left with no policy and therefore not be able to use the adapted car. I think it is high time that insurance companies recognised that not everyone who is the registered keeper of a vehicle can drive. It seems to me insurance companies are discriminating against disabled people who cannot drive, yet own a car (listed as registered keeper) which they need someone else to drive for them. This adapted car is my mother's lifeline to the outside world