Driver SOS (UK)
Helping with car insurance, driving bans, learning to drive and other motoring issues
Join Community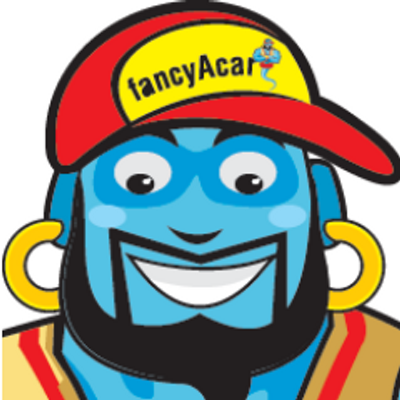 2900 members
1218 topics
2221 posts
Policy holder, registered keeper and legal owner of vehicle
If you're shopping around for car insurance, you are more likely to come across questions asking whether you are the registered keeper of the car you want to insure and whether you are going to be the policy holder as well. Therefore before you can fill out the insurance application form as accurately as possible, you will need to understand properly the terminology that is being used.
Who is the policy holder?
The policy holder is the main driver of the vehicle and is the person who will be using the car more often. If there are additional drivers, they will become named drivers on the car insurance policy and will be legally entitled to drive the car with the same insurance protection as the main driver (named drivers should use the car less frequently than the main driver though).
Who is the registered keeper?
The registered keeper is the person whose name appears on Section 5 of the Registration Certificate of the vehicle (also called the log book, V5C). That person is responsible for taxing the vehicle, doing the MOT and maintaining it in good condition. Traffic violations like parking tickets and speeding fines will be sent to the registered keeper as well.
Who is the legal owner?
The legal owner is the owner of the car, that is, the person who has a legally enforceable claim to the car. That person has the right to sell the vehicle while the registered keeper is not in a position to do that (if registered keeper and owner are different that is).
Most of the time, the legal owner and the registered keeper will be the same person. However in cases where a car is leased, then the legal owner will normally be the company and the registered keeper the employee who uses the car. Another example is when a father buys a car for the son to use - the father may want to retain all rights to the car but give the responsibility of day to day running to the son.
How does it affect car insurance
Most car insurance companies will insist that the policy holder be the registered keeper to keep things simple and will not quote for cases where these are different. By law, the policy holder does not need to be the registered keeper but you will be narrowing your choices of insurers if you are in this situation. This is mostly to do with the fact that many experienced drivers used to put down their name as the policyholder while a younger driver would be the registered keeper so that they can get cheaper car insurance. Of course insurers have thus cracked down on this approach because it's fronting and have therefore insisted for both policy holder and keeper to be the same.