Driver SOS (UK)
Helping with car insurance, driving bans, learning to drive and other motoring issues
Online Community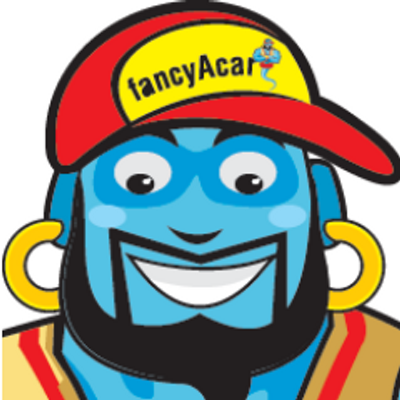 What you need to know about the driving ban
Being banned from driving can sometimes feel like your leg has been amputated. A trip to your local shop can seem to be taking forever when you're walking and all those little journeys that you're used to and took for granted now becomes a big burden. So think well before you have to pay the price of having your licence taken away from you.
There are many reasons why the court may order that your licence is suspended and we'll look at the circumstances where a ban is certain:
Drink driving or driving under the influence of drugs
Dangerous driving
Failure to provide a specimen
Reaching 12 penalty points on your licence within a 3 year period (totting up procedure)
Under the new drivers' act, you accumulate more than 6 points within a 2 year period after passing your test
You may also receive a driving ban at the discretion of the court for all other motoring offences. For example, if you were speeding at 80mph in a 20mph school zone, the magistrate is more likely to revoke your licence.
Drink driving limits
A Breath or Breatherlyser Test as it is commonly referred to is carried out if you are stopped on the roads by police officers to make sure you are not over the alcohol driving limit.
If you have a blood test, it is 80 milligrams of alcohol in 100 milliliters of blood. For a breath test, it is 35 micrograms of alcohol in 100 milliliters of breath. And for a urine test, it is 107 milligrams of alcohol in 100 milliliters of urine.
How does the police know you've taken drugs
If you are suspected of being under the influence of drugs, the police will perform a field impairment test. You might be asked to stand on your right foot first and count and repeat on the other leg, or close your eyes and touch your nose, or have your pupils checked for dilation. It's all to do with coordination!
How can you reduce your driving ban
You can decrease the length of your disqualification by completing a rehabilitation course. This course enables you to reduce your driving ban by at least a quarter of its term, that is, if you were disqualified for a year, you may be able to drive after 9 months provided you complete the course. However you cannot choose to do this drink driving rehabilitation course by yourself as it needs to be recommended by the magistrate of the court which sentenced you in the first place but you do have the option of not doing it if you don't feel like it.
You should also know that the course can cost you about £250 and punctuality is a must if you want to complete it. The length of the course is between 16 to 30 hours and it is divided into several sessions. During the course you will learn how consuming alcohol can slow down your metabolism and the impact it has on your driving ability. The idea behind it is to make you more aware of the adverse effects of drink driving.
Risk of getting caught driving whilst banned
You really don't want to take such a high risk after being banned from driving, do you? The chances of you getting caught while being disqualified are really high even if you are driving as carefully as possible because police have sophisticated technologies which can scan a vehicle registration number and pull down all the details of both the vehicle and the driver nowadays.
If you are caught driving on a ban, you could be sent to prison. You will also have to pay a heavy fine and your disqualification will be extended.
List of drink drive rehabilitation course providers
Aquarius - based in Birmingham but run courses throughout the Midlands
Drink Driver Education - Bucks, Berks, Oxon, Surrey, Uxbridge, Hants
Drivewise - South East England and Norfolk
TTC 2000 - Midlands, Wales, and the North
Vernon Manfield Consultancy Ltd - throughout England and Scotland
Sometimes in exceptional circumstances, for example if your licence is important for you to earn a living, you might be able to request the court to give back your licence before your ban has ended.
7 Comments
Add a comment
Similar topics you may like