Driver SOS (UK)
Helping with car insurance, driving bans, learning to drive and other motoring issues
Join Community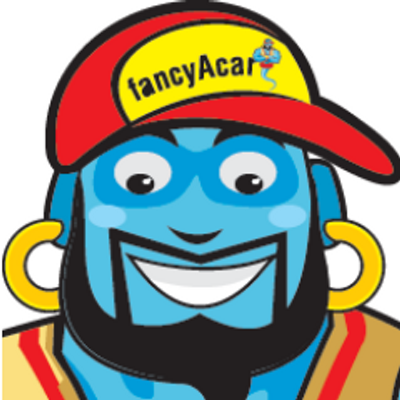 2900 members
1218 topics
2221 posts
What you need to know about the driving ban
Being banned from driving can sometimes feel like your leg has been amputated. A trip to your local shop can seem to be taking forever when you're walking and all those little journeys that you're used to and took for granted now becomes a big burden. So think well before you have to pay the price of having your licence taken away from you.
There are many reasons why the court may order that your licence is suspended and we'll look at the circumstances where a ban is certain:
Drink driving or driving under the influence of drugs
Dangerous driving
Failure to provide a specimen
Reaching 12 penalty points on your licence within a 3 year period (totting up procedure)
Under the new drivers' act, you accumulate more than 6 points within a 2 year period after passing your test
You may also receive a driving ban at the discretion of the court for all other motoring offences. For example, if you were speeding at 80mph in a 20mph school zone, the magistrate is more likely to revoke your licence.
Drink driving limits
A Breath or Breatherlyser Test as it is commonly referred to is carried out if you are stopped on the roads by police officers to make sure you are not over the alcohol driving limit.
If you have a blood test, it is 80 milligrams of alcohol in 100 milliliters of blood. For a breath test, it is 35 micrograms of alcohol in 100 milliliters of breath. And for a urine test, it is 107 milligrams of alcohol in 100 milliliters of urine.
How does the police know you've taken drugs
If you are suspected of being under the influence of drugs, the police will perform a field impairment test. You might be asked to stand on your right foot first and count and repeat on the other leg, or close your eyes and touch your nose, or have your pupils checked for dilation. It's all to do with coordination!
How can you reduce your driving ban
You can decrease the length of your disqualification by completing a rehabilitation course. This course enables you to reduce your driving ban by at least a quarter of its term, that is, if you were disqualified for a year, you may be able to drive after 9 months provided you complete the course. However you cannot choose to do this drink driving rehabilitation course by yourself as it needs to be recommended by the magistrate of the court which sentenced you in the first place but you do have the option of not doing it if you don't feel like it.
You should also know that the course can cost you about £250 and punctuality is a must if you want to complete it. The length of the course is between 16 to 30 hours and it is divided into several sessions. During the course you will learn how consuming alcohol can slow down your metabolism and the impact it has on your driving ability. The idea behind it is to make you more aware of the adverse effects of drink driving.
Risk of getting caught driving whilst banned
You really don't want to take such a high risk after being banned from driving, do you? The chances of you getting caught while being disqualified are really high even if you are driving as carefully as possible because police have sophisticated technologies which can scan a vehicle registration number and pull down all the details of both the vehicle and the driver nowadays.
If you are caught driving on a ban, you could be sent to prison. You will also have to pay a heavy fine and your disqualification will be extended.
List of drink drive rehabilitation course providers
Aquarius - based in Birmingham but run courses throughout the Midlands
Drink Driver Education - Bucks, Berks, Oxon, Surrey, Uxbridge, Hants
Drivewise - South East England and Norfolk
TTC 2000 - Midlands, Wales, and the North
Vernon Manfield Consultancy Ltd - throughout England and Scotland
Sometimes in exceptional circumstances, for example if your licence is important for you to earn a living, you might be able to request the court to give back your licence before your ban has ended.
How long before I can hire a rental car after driving ban?
I want to drive again and would like to rent a car. Is that possible?
[Migrated from previous topic 11377 dated 05 Sep 2010]
For a driving ban, you will need to wait 5 years from when you receive your licence back to be able to hire a car.
If you had convictions instead of being banned, then it would have been 5 years from the conviction date.
This is for rentals in the UK and other countries may have different rules.
[Migrated from previous post 2153 dated 16 Dec 2013]
Can I get into the army with a driving ban?
I have been banned for drink driving and dangerous driving for 3 years and am on probation for two years because of this. Is there any chance I can get my ban reduced or the probation ended so I can join the army. The ban started 13 months ago.
[Migrated from previous topic 11817 dated 14 Jan 2011]
Well what can i say about the good old scottish sherrif courts i got caught driving under a life ban, not just your normal life ban,in scotland a sherrif has the power to impose a 99 year 99 weeks and 99 day ban ,that is therefore a 100 year ban now if thats not a breach of human rights then what is? Advice please from a firm of solicitors who would be willing to raise this issue on my behalf through the european commission of human rights???,are there any solicitors that want to take this one on please/???
I was wondering if anyone could help me out. I applied for my licence back after a dd offence I received this back yesterday which is great news, BUT when I went on the TTC course they informed me that I was a HRO and would have to have a medical done..........accoring to the DVLA there is no information on their computers to indicate I have to have a medical hence receiving my licence back I have phoned DVLA 4 times to make sure ,,is this correct ???? can they ask for a medical even when you have received your licence, I'm so confused as I asked them I need to make sure as I will be getting in my car next month ..
Hi,
How much did u pay to get your licence back? I went on that course and they said I was HRO and had to pay £90 to get my Licence back and £95 for a medical? did u have to after I need your help please.
Thanks,
Sadie
Hello Everyone. I am currently into the tenth month of a three year ban for failing to provide a specimen for analysis charge. Before this five years ago i was banned for two years for Drink driving [reduced six months to one half years after i completed a DD course] Can i somehow try after a period of time to get my current ban reduced ? At present i am at college and am in the final year of becoming a tree surgeon. When i finish i would need to drive to get to jobs. I know what i have done is incredibly stupid, i have learnt my lesson the hard way - and to be honest i should have learnt this the first time around.
I was caught driving under the influence of alcohol while I was still on my R plates but it was only the next morning when I was driving to work at 10am (I had been out the night before) that my reading was 39 in breath. I sat the rehabilitation course and my ban was reduced to 9 months.

What I'm wondering is if you have sat this course, does this make geting insurance any easier???
Andrew,

The driving rehabilitation course only allows you to reduce your driving ban to a shorter term and will not facilitate the process of getting car insurance under these circumstances. Insurance companies will still take into account your driving offence I'm afraid.
I have been banned 3 times for drink driving and i am currently on a 3 year ban. My father has just had a stroke and is unfit to drive and my sister is disabled. Would i be able to get my ban reduced so that i can help with my father & sisters transport, shopping and things. I would go before a doctor for a medical and anything else that i might have to do. Please advise.