Buying car insurance for a short period only
Ever wondered whether you could get a temporary car insurance cover for that estate car you need to borrow from your friend to help you move houses? Well you will be glad to know that such a short term car insurance policy exists! So instead of driving without car insurance hoping nothing bad will happen, put your mind at peace and get protected against all the odds.
Circumstances when you may need this short term insurance policy
Driving your friend's car for the weekend
Borrowing your friend's van when moving houses
Buying something which doesn't fit in your car because the latter is too small
You are not insured to drive someone else's car but you badly need to
You are not covered when driving abroad (holidays perhaps?)
You are hiring a car/van which doesn't come with rental insurance
Temporarily letting an additional driver (son/niece etc) using your car
Driving a courtesy car in emergency situations where you are not covered
Picking up your new car which does not have insurance yet from the dealer/garage
Car insurance for short term can be bought from 1 to 28 days. Therefore if you're looking for a weekend car insurance, insurance cover for two weeks only or something similar, you will be able to get the adequate level of cover for any number of days you wish for, provided it does not exceed the 28 days limit though.
Who does these temporary car insurance contracts?
There are a number of insurance companies which provide these short term policies and some of the them are listed below:
DayInsure
TempCover
InsureDaily
TheAA
RAC
It is important to note that many people actually think they are insured to drive somebody else's car when in fact they aren't. The misconception is due to the fact that not all comprehensive car insurance policies allow you to drive anyone's car. You need to check with your current insurer first especially if you're a young driver as there are restrictions on who can drive other people's car depending on age and car classification. The one phone call that is required can make a huge difference and it is always better to be safe rather than sorry because if you're caught driving uninsured, you will face severe penalties and so will the person who lent you their car. If not for your own sake, then do it for the person who was kind enough to let you borrow their car.
Sometimes people think they can get away with no insurance since it's going to be an occasional driving. It doesn't matter even if it's just for one day because you are likely to get upto 8 penalty points on your licence plus a maximum fine of £5000 if you're stopped by the police. Why go through all this trouble when the daily rate for short term car insurance is only around £15! It's not a significant amount of money and you should therefore not even think about taking the risk. Try getting a quote and see for yourself now!
Driver SOS (UK)
Helping with car insurance, driving bans, learning to drive and other motoring issues
Join Community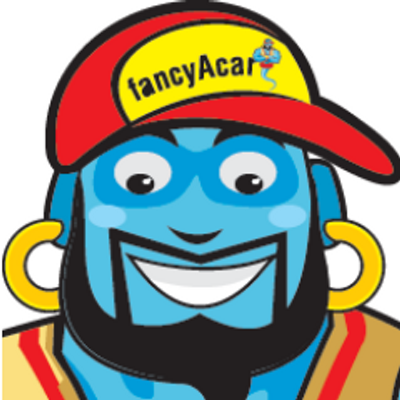 Ask your own questions, comment, vote and do more
This is a premium community which requires a one-time joining fee of £2.99.

This is less than the price of a pint but allows us to keep the community active and helpful and will allow you to ask as many questions as you want and get help with your queries.
2884 members 1212 topics 2221 posts
1 Comment
I bought a 4x4 Mitsubishi Shogun 2002 to ship abroad but need to take it to a tyre shop and in order to do that I need to tax it but without insurance it's impoosible to tax it. Do you do such temporary insurances where I can print off the documents from the email you send me? thank you!