Driver SOS (UK)
Helping with car insurance, driving bans, learning to drive and other motoring issues
Join Community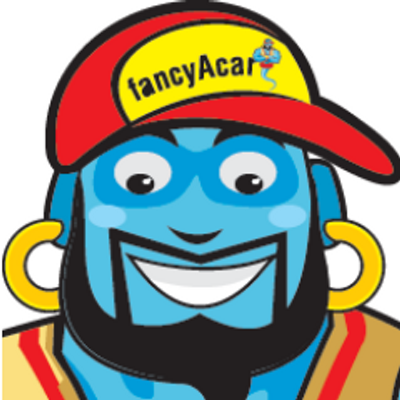 2888 members
1214 topics
2221 posts
Driving Without Insurance
Third Party insurance cover is the minimum legal requirement for driving in the UK. If you're driving without insurance, then you could face tough penalties as this is regarded as a serious criminal offence. If you think you can get away with it, then think again because there are now advanced technologies which quickly scan your vehicle and check whether you have valid insurance in place. Even when driving in a quiet area, you are still at risk and you may get caught when you least expect it.
Penalty for driving with no insurance
If you are caught driving without a valid insurance certificate, then you are likely to receive 6-8 points on your licence and may face a maximum fine of £5000. In certain circumstances, an instant ban may also be imposed on you.
Getting a conviction that is related to an insurance offence can have catastrophic consequences on your future premiums as insurers will give you higher and more expensive quotes and this could last for at least 4 years from the date of the offence. Your licence will bear an IN10 which corresponds to 'Using a vehicle uninsured against third party risks'.
For those who don't have car insurance in place as well as SORN (Statutory Off Road Notice), they might have their cars clamped and eventually crushed and destroyed. So you better watch out even if you're not driving.
Can I still be prosecuted if I was not the actual driver who was not insured?
If somebody borrowed your vehicle and has been driving without being insured, then you will be criminally charged as well because it is your responsibility to check the insurance position of the person who you are lending your car to. Note that not all fully comprehensive policies cover you to drive other vehicles.
You should also remember that driving uninsured is an absolute offence which means that defence is not available for such offences as your vehicle is either insured or not. Therefore if your insurance company forgot to renew your policy, then it is your fault that you have not have checked whether you have valid insurance in place or not.
Even if you simply park your car on the road but don't use it, you still need to have an adequate level of cover for the vehicle and that also applies if you're steering a towed away car.
So whether you are renting/borrowing/lending/leasing a car, make sure you (or anyone else) are not driving without insurance as this is illegal and you could be sentenced for it which could then have worse effects on your life than any silly excuse you could have for not paying for your premiums.
If you'd like to report an uninsured driver, please contact CrimeStoppers anonymously on 0800 555 111.
Driving without insurance within first 2 years of passing, will I have to resit test?
I had just bought a car and thought I would be ok to drive it home and get it insured when I got home, on the way I got pulled for not having insurance and they took my car and gave me a fine of 200 and said I'm going to get 6 points on my licence but when I got insurance and went to pick my car up, (as they impounded it) I was allowed to drive it. Can I still drive and just have to do my test again? Or can I not drive untill I've done my test again?
[Migrated from previous topic 12153 dated 04 Apr 2011]
When you pass your driving test, you are on probation for 2 years and if within that time you accumulate 6 or more points, your licence will be revoked and you will have to retake the test (both theory + hazard perception and practical tests).
The DVLA will send you a letter to inform you about the revocation and will give you 5 days notice. So as you can see, it's the responsibility of DVLA to invalidate your licence and not the police. Bear in mind that this process can take time because the police need to notify DVLA which will issue the letter and depending how slow the post is, you might need to wait for some time to receive it your end. You probably got away with it this time because you went to collect your car straight away, before you were notified.
[Migrated from previous post 1841 dated 06 Jul 2012]
I had an accident in my sisters car, her insurance covered any driver (me) but the insurance ran out at 12 noon on that day and the accident took place at 12.20. It was not my fault, I have witnesses and her car is now written off. what can I do????
Along came squaddie whom said I had no insurance in the 13yrs I've been driving I've always been legitimate. Anyway all I was aware of was to get insurance sorted and produce at station to retrieve my car back. Whilst renewing my insurance with 10yrs protected claims and paid in full I then received a cancellation letter stating I never gave the right info. I never knew I had a in10 as the officer never explained any of this and I've never received any summons to this day. So my insurance was void. I got insured on the 18/3/13 the letter was posted on the 28/3/13 recorded delivery. I signed for the letter on the 2/4/13 and phoned straight away bearing in mind it was the long bank holiday weekend, my 14 day cooling off period ended on the 1/4/13 so was charged most of the amount I paid. I'm struggling to come to terms with all that's happened as it was a genuine mistake, so in reality I've been found guilty before being to court if I get summons to go.