Driver SOS (UK)
Helping with car insurance, driving bans, learning to drive and other motoring issues
Join Community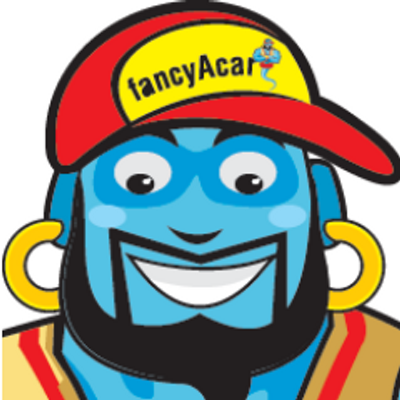 2898 members
1217 topics
2221 posts
Driving Without MOT
A lot of people only remember that they need to do an MOT when their tax disc needs to be renewed. So when this time approaches, off they go to a certified garage or mechanic to get their car checked and hopefully return with an MOT pass certificate. However those people who don't realise that their MOT is due well before that time are in for a shock as driving without an MOT can have some serious consequences.
Consequences of driving without a valid MOT test certificate
Being caught driving a vehicle without an MOT is not usually seen as a big offence and most people can get away with a fine of up to £1,000. No points will be issued on the licence and no ban is likely to pursue either.
There are drivers out there who don't renew their MOT on time and sometimes they do that on purpose. Some drivers wait up to a year before renewing their MOT. This can be very dangerous as you could potentially have a vehicle which is not roadworthy that could be a danger to others as well as yourself.
If you honestly forget to have your car MOT'd and you have an accident, your insurer will not cover you and you can be charged for driving without insurance along with a fine for having no MOT.
The only time you can drive without having an MOT is when you have booked an appointment to have a MOT and you are driving to the appointment place.
How are people caught for having no MOT
If you get a ticket for parking
If you are speeding and a road traffic camera picks it up
When involved in an accident, the insurer will make checks before paying out
There are some garages that will keep your details on their books and send out a reminder when your MOT is up for renewal. Not all places offer this service but the places that do are a god send. At the moment the DVLA have no plans to send out reminder letters for MOTs like they do for road tax renewal. This is a shame as we all have very busy lives and the thought of more things to remember wears us down. If the DVLA can send out reminders for road tax, why can't they do the same for MOTs?
Finance and insurance nightmare
a year go a purchased a car from a reputable dealer, got it on finance. i have all the documents to prove that i took out the finance and have been paying it. however about 6 weeks ago i was involved in an accident that has resulted in the car being written off. i couldn't find the V5, so applied for a new one. only to be told that the car wasn't registered in my name. i also assumed, perhaps foolishly, that the car came with 12 months MOT, and cannot find anything from the vendor that states otherwise. It turns out that the car only had 4 months MOT on it. so at the time of the accident had no valid MOT so my insurance company are refusing to pay out, even though the car had just been serviced at a main dealer and was in great condition, and the condition of the car had no bearing on the accident. As i wasn't the registered keep at the time of the accident do i have any recourse with the dealership?
[Migrated from previous topic 12719 dated 05 Jul 2016]
Although I had car insurance my mot had expired, the week of the accident I was to have the car serviced is this enough to make it possible for the insurance company to do what it's paid for?
I didn't realise my mot expired - until a 3rd paty hit my car - went through paper work at that time - did inform police - would this cause points on licence