Driver SOS (UK)
Helping with car insurance, driving bans, learning to drive and other motoring issues
Join Community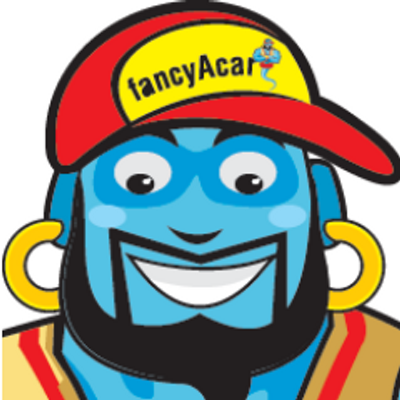 2897 members
1217 topics
2221 posts
Driving Whilst Disqualified
Many people still drive after receiving a driving ban even though the court has revoked their licence. Temptations to take the car to the shop just down the road are very common and sometimes people think they know their areas too well and can get away with driving while disqualified.
Unfortunately, this is not the case most of the time because police cars are now patrolling more frequently and they are equipped with ANPR (Automatic Number Plate Recognition) technology which enables them to scan the licence plate of any vehicle within a certain range and alert them if there's anything fishy about that vehicle. The checks that are done include finding out whether the vehicle is insured, has a valid MOT certificate, is taxed properly and to whom it is registered. Since all this information is centralised in the DVLA database, it is easy to spot whether the driver has been disqualified or not.
What happens if I'm caught driving while disqualified?
If you have been banned from driving but have been found driving, then you will be arrested immediately and taken to the police station. Since this is a serious offence, you will be treated like a criminal and will be handcuffed, have your picture taken like prisoners, finger prints recorded and DNA tested as well. Until you are bailed out, you will have to remain in a jail cell and there is a possibility that bail is refused if you are considered to be a serious offender.
On top of prosecuting you for driving when you have been disqualified by court, you can be charged for driving without insurance as well because if you do not have a valid licence, then any car insurance cover that you may have will be invalidated.
##Penalty for driving when banned
You can face a fine of upto £5000 and 6 months in jail. You will also incur 6 penalty points on your licence. Your existing ban may be extended which means you will have a further disqualification added to your driving ban. Sometimes the court may decide to offer community service or Anti-Social Behaviour Orders (ASBOs) or curfew orders as well. Bear in mind that this is a serious offence and if you are sent to prison, then you will have a criminal record.
The chances of getting caught driving whilst disqualified are very high and the consequences are very devastating. Prevention is better than cure so if you're received a driving disqualification, then wait for your ban to be over before you drive. If you're already committed the crime and want the penalty to be reduced to the minimum, then you will have to seek the help of a good motoring solicitor to build a solid case to present to the court. Mind you that insurance for convicted drivers are very high and losing your driving licence for a longer time can have drastic effects on your life.
Driving whilst disqualified gets you in jail
I was banned for 3 years and served a 2 months prison term for driving whilst disqualified. Now it's been 2 years since all this happened and my work as a mechanic relies on me having a driver's licence. I was wondering whether I would be able to get my ban revoked, reduced or get my licence back as I am over half way through my ban.
[Migrated from previous topic 10331 dated 11 Feb 2009]
Millah,
It was not really wise to drive in the first place when you had a driving ban imposed on you. This can make things more difficult now. If you have been banned for 3 years, then you are allowed to request your driving licence after 2 years. You should re-apply to the court which imposed the driving ban on you and it's upto them to decide whether you can get your licence earlier than when your ban expires. Bear in mind though that they will look at your previous offences and their decision will be based on whether or not you're going to be a danger to other motorists and to yourself.
[Migrated from previous post 163 dated 11 Feb 2009]