Driver SOS (UK)
Helping with car insurance, driving bans, learning to drive and other motoring issues
Join Community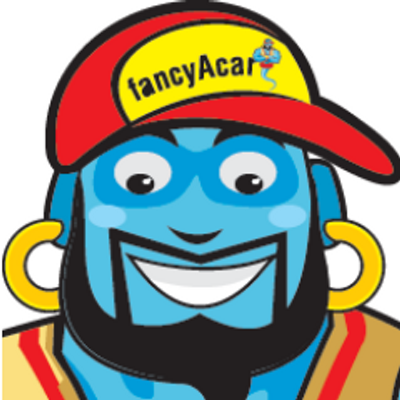 2900 members
1218 topics
2221 posts
Cheap car insurance for young new drivers
So you've just got your full driving license and you are excited knowing that you'd now be able to drive the car which you've barely managed to buy. Well don't get your hopes up too soon because the moment you start looking for young drivers' car insurance, you'll start pulling all the hairs on your head off. Why? Because as you've probably found out, premiums for new drivers are ridiculously high! You are looking at £3000 on average to insure your car! Don't worry though as there are ways to reduce these extortionate quotes and you'll learn them soon.
What you shouldn't do!
What people used to do not so long ago was to put down an experienced driver as the main driver on their insurance policy and to nominate the young or new driver as the second driver. Usually Mum and Dad are more than happy to put down their names on their children's policy and this will help to significantly reduce the insurance quote of the new driver. I've seen cases where the insurance quote for a young driver was reduced from £2900 down to £1200! I do not condone the use of this technique and should therefore warn you that this has been made illegal now as it is called car insurance fronting.
So how can I get the cheapest car insurance quote as a new driver?
It is necessary to point out that being on someone's else policy (ie not being the policy holder or main driver) means that many car insurance companies will not give you no claims bonus (NCB) while you are a named driver. Therefore choose a company which will let named drivers build up their own no claims discount (NCD) if you're not going to be the policyholder. This means that you will get a similar sort of discount like NCD when you take out a policy in your own name with the same insurer later on.
Here are the things you can do to lower your quote
Opt for a higher excess
On every car insurance policy, there's a compulsory and voluntary excess. The compulsory excess is fixed but you can choose to either increase or decrease the voluntary excess. So instead of getting a standard excess of £250, tell the agent that you want to increase your excess to the maximum you are able to get - most probably the insurance company will allow you up to £500 in excess but in return you will get a cheaper car insurance quote. What it means though is that if you are ever involved in an accident where you're found guilty and you a make claim to your insurer to get your damaged car repaired, then £500 (voluntary excess) + compulsory excess (usually £100) must be paid by you and the rest by the insurance company.
Get the pass plus certificate
Many insurers will offer you discounts, of up to 35%, if you have completed a Pass Plus course within 12 months of passing your driving test. So make sure you complete this advanced training to get the best deal on your new driver car insurance. Just so that you know, there are no tests as such to pass this course; you are just required to drive on different roads and under different conditions.
Buy a car which has a low car insurance rating
You should also know that top of the range cars cost more to insure because if the car itself is expensive, then the costs of repairs will be high as well and insurers will make you pay more for the premiums because they are going to spend more if you make a claim. Therefore you should probably consider getting a car which is cheap to insure to start off with and when you've acquired more driving experience and no claims bonus, get whichever car you want. This is a compromise which will save you the most money!
Use car insurance comparison websites to search a wide range of insurers
Entering your personal and vehicle information over and over again is a tedious task, so use car insurance comparison websites like MoneySupermarket/GoCompare/Confused to save time and to get an idea of how much your premiums are going to be.
Once the quotes are in, modify the details on the quote to include the following:
if you haven't done the pass plus course, check if your premiums gets reduced if you had done it
if your car does not have an immobiliser, alarm or tracker device, add one to see if that makes a difference
Get a quote directly from insurers
There are certain car insurance companies which are not on comparison sites, so you need to get a quote from them direct. They are:
Direct Line Car Insurance
Aviva Car Insurance
You may consider getting in touch with a broker specialising in young drivers like yourself as well.
Well I know exactly how disappointing and frustrating it can be to get these expensive quotes just because you're a new driver as I was in the same situation myself! Therefore I've researched a lot on how new drivers can get better deals for car insurance so that other young drivers who are going to take out their first car insurance policy can benefit from it. I cannot stress enough that it's only in the first year that car insurance tends to be really expensive for the new driver and in the second year, it goes down significantly (mine went down by £800 in the 2nd year). Hopefully by applying some or all of the techniques above, you're going to see a much better and more affordable quote. Good luck!
Car Insurance is also important for several reasons just like a driving license. A gender gap is not a problem when applying for a driving license, male or female can get it as long as they are capable of bearing it. According to a brand new study, there are more female who are bearing a driver's license instead of a male. Pay for your license and insurance with a short term loan.
I know you posted this info a while ago now but could you tell me who you got insured by? I'm really struggling atm, thanks alot.
Hi,
You might like to add to your article that if a young first time driver adds an experienced crash free driver to their policy as a named second driver, that will also reduce the premium. My girlfriend added me as a named driver and reduced her quote by nearly £200 - and it is perfectly legal (and accurate as I will in fact be driving her car sometimes).
hi
I'm currently buying a 1996 p-reg tigra and because i have a provisional license, i am finding that many insurers will not give me insurance. I have made it clear to them that I am about to take my test and will not be driving the car until I pass, what's the best company to be insured with? thanks
Nadine
Hello, Could you please tell me what would be the best small car to buy, to insure for a 17 year old female learner?
Thanks.
Regards, David