Driver SOS (UK)
Helping with car insurance, driving bans, learning to drive and other motoring issues
Join Community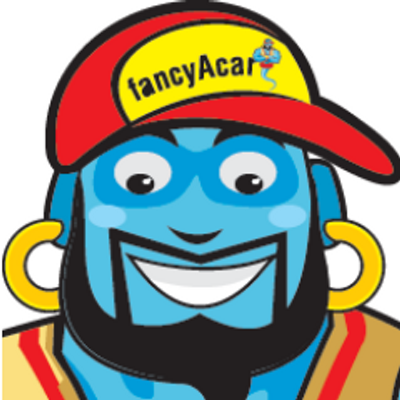 2900 members
1218 topics
2221 posts
Pass Plus Driving Course
For most of us, it is a long journey from being a learner driver to having our full driving licence. It takes a lot of lessons, a lot of mistakes and a lot of learning to get there but it's all worth it at the end because finally upgrading from the green to the pink licence is proof that you can now drive on the roads without any supervision. However car insurance can be quite high and doing the pass plus course can help reduce your premiums by as much as 35%.
Not many newly qualified drivers realise that driving on their own is a lot different than when learning. Many will say that when they reached the final stages of learning to drive, they were completely on their own as the instructor would just tell them where to go but it was upto them to do the driving eg slow down when necessary, change lanes, indicate when turning etc. But having someone with you gives you confidence even if they are letting you get on with your driving. You know that if you get stuck somehow or somewhere, that person will be there to help you.
Also as a learner, you are limited to the types of road that you can drive on because other roads like motorways may be too dangerous for you. Some people do not even attempt motorways after passing their test because they have never driven on them before and are too scared to try them.
That is why the Pass Plus course is really beneficial for someone who just passed his test. Although it might seem like a complete waste of time at first, it isn't at all because it gives you that extra confidence which is really important as a new driver. The best part of it is that you do not have any tests to take at the end - it is simply more driving practice!
Benefits of the Pass Plus
New drivers are also subjected to high insurance premiums and if you've been shopping around, you will know that for sure. You can expect to pay over £2500 in insurance and that's because as a newly qualified driver, you are a high risk to insurers because of your lack of driving experience. Fortunately with the Pass Plus course, you can get a discount of upto 35% with some insurance companies.
What does the course consist of?
The cost of doing pass plus is pretty much the same as what you'll pay for having driving lessons. It depends on how many lessons you need to have and can be done with any qualified driving instructor (ADI). During your lessons though, your instructor will take you to drive on different types of road and during different weather conditions if possible. He will assess you on the following modules:
Town driving
Driving in different weather conditions
Driving out of town
Night driving
Driving on dual-carriageways
Driving on motorways
Once your instructor is satisfied that you can drive safely and confidently for each of the above modules, you will be entitled to a pass plus certificate which will subsequently give you discounts from a number of insurance companies like Churchill, Aviva, Direct Line and Tesco.
I have been previously banned for 28 months and have done a drink drive course to reduce my ban for a few months, i have got DR10 and DR20 on my license because i was driving with a provisional license and no insurance. I am currently doing driving lessons and just in doubt that if i do take the pass plus scheme would it make my insurance cheaper if i go as a named driver of another vehicle?