Driver SOS (UK)
Helping with car insurance, driving bans, learning to drive and other motoring issues
Join Community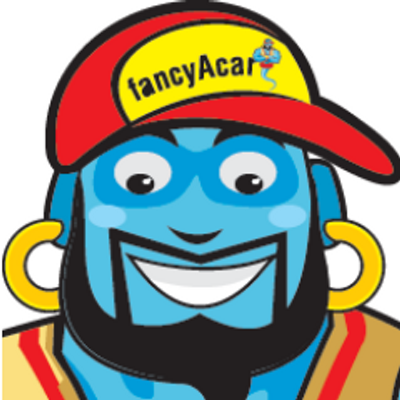 2897 members
1217 topics
2221 posts
Attending The Drink Driving Course Is Beneficial To You
As the rate of first time drink driving offenders keep rising, the government has introduced a drink driving course to help educate drivers of the risk of drink driving and also reduce the chances of re-offending. You are most likely to receive a lenient punishment if it is your first offence providing no-one was injured and you were not proved to also be drunk and disorderly.
##Drink driving awareness course details
When you arrive in court charged with drink driving, the courts may offer you the chance to get your licence back early if you attend a drink drivers rehabilitation course. The courts will give a deadline as to when you must complete it by in order for you to get back on the road quicker than your ban expiry date. If you agree the court will organise this themselves. They will refer you to a rehabilitation provider who will then contact you with the course details. They will tell you of all the accessible places within your area and a choice of dates and times when you can attend. Once the course is completed, you will receive a certificate and the course provider will notify the police, DVLA and court.
By agreeing to attend a rehabilitation course for drink driving, you can have your disqualification period reduced by up to 25%. After the disqualification ends, many insurers will take into account the time taken to attend rehab to learn about the effects of drink driving; therefore they will try and keep insurance premiums as low as they can for an drink driving offender.
When you attend the drink drive rehab course, you will be expected to turn up sober, refraining from alcohol before and after the course. You will be expected to participate in group exercises and discussions. Apart from outlining how serious drink driving is, you will also be educated on health issues surrounding alcohol abuse, sentences regarding drink driving and the impact it has on any innocent victims that it may affect.
There are many drink driving course providers all over the UK, but you won't get much choice in choosing a specific provider as the sentencing court will refer you to your local provider. If for whatever reason the dates and time for the course are not convenient, then you may be able to choose another provider as long as you can finish it before the deadline given by the court.
Can I get cheaper car insurance with the drink driving rehabilitation course?
I got done for being over the drink drive limit in Oct 2009. Reading of 94 micrograms of alcohol per 100 millilitres of breath. I got fined £80 and £00 costs. Did this course when I was banned for 12 months. I got 3 months wiped off and 25 percent off insurance!!! What a nice Judge he was as well, very understanding that I was grassed up by a petrol station attendant and really wanted to get back on the road again. Hope this puts people's minds at rest, that you don`t get done that much.
[Migrated from previous topic 10853 dated 03 Feb 2010]
Thanks for the info John. Would you be able to tell which company gave you the 25% off the car insurance premiums because you did the drink drive rehabilitation course? And did you have to do anything special to get the discount eg contact the insurer directly instead of online applications, send your certificate of attendance for drink rehab course etc?
Hope to hear back from you so that you can share your experience as this is really valuable. Thanks.
[Migrated from previous post 867 dated 12 Apr 2010]
Court did not offer the drink driving rehabilitation course, can I do it privately somewhere else?
[Migrated from previous topic 12497 dated 02 Nov 2012]
No. Only the court which sentences you can offer the drink driving rehabilitation course. The magistrate considers your driving history and if he sees that this course will be of any benefit to you, then he's going to suggest it to you. If you've already been on the course before and you're a repeat offender, then there's no point in enrolling you on the course. That's why it cannot be offered privately.
A few people said the rehab course had a positive effect on their insurance quotes. However there are not many insurers who will consider it. Most people get enrolled on it so that they can reduce their drink driving ban by up to a quarter of the term.
[Migrated from previous post 1944 dated 04 Nov 2012]
new driver and been in court for drink driving do i need to resit any test?
yesterday i was in court for drink driving my reading was 68 i was banned for 18 month reduced to 15 month and i can futher reduce it to 12 month if i do drink driving course the judge said and i got 300 pound fine ive only been driving for 6 month and im 21 do i have to retake the normal test or extended test when my bans up? Some one please tell me thanks.
[Migrated from previous topic 12545 dated 14 Jun 2013]
You dont deserve a licence, its a privilege to have one, protect it with your life.
[Migrated from previous post 2042 dated 09 Sep 2013]
dont drink and drive. extended and i hope you fail. no excuse for drinking and driving
[Migrated from previous post 2017 dated 02 Aug 2013]
Drink driving rehabilitation course
I have a drink driving ban, the magistrates did not mention anything about a course which reduces my ban. Would I have to go to the magistrates and see if they would allow me to do one?
[Migrated from previous topic 10213 dated 14 Sep 2008]
Keith,
It is at the court's discretion to refer you to a drink driving rehabilitation course. If that didn't happen, maybe the court didn't see the need to refer you to one. However the rehabilitation course allows you to reduce your driving ban by upto a quarter of its term.
It depends on your individual circumstances really - so the best thing you can do is check with a drink driving solicitor who would be able to tell how to proceed to reduce your driving ban and whether you may be able to enroll on the rehabilitation course.
[Migrated from previous post 59 dated 05 Oct 2008]