Driver SOS (UK)
Helping with car insurance, driving bans, learning to drive and other motoring issues
Join Community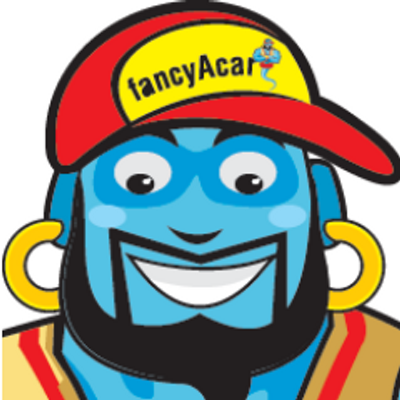 2897 members
1217 topics
2221 posts
Applying for your first provisional driving licence
You come to a point in your life where you want to learn how to drive because you're either fed up with public transport and want your own mode of travelling or you're ready to embrace the joy of being an adult. Or simply you just want to drive! Well for starters, you will need to get hold of a provisional licence so that you are legally entitled to learn to drive the vehicle of your choice.
Failure to obtain a valid licence is an infringement to the British law (LC20 - Driving otherwise than in accordance with a licence) and you could face 3-6 points as well as a fine of upto £1000. It might seem strange to incur penalty points when you do not have a licence yet but the points are recorded on your file and may prevent you from obtaining one in the future. Therefore it is strongly recommended that you go through the right channels to get your driver's permit.
How to apply for a provisional drivers' licence?
You need to be at least 17 to obtain a provisional licence but you can apply for it 2 months before you reach that age. This will ensure that you are not missing any time between you being able to learn driving and getting your permit as the application process can take between 2-6 weeks. You also need to meet the minimum eyesight requirement to be eligible for a license.
The current cost of the provisional driving licence is £50 and if you want to apply online, you will need to have your passport or other form of identity with you and a list of addresses where you have lived during the last 3 years and be able to pay the fee by a debit/credit card.
You can also apply for the photocard driving licence by completing a D1 form (available from your local Post Office) and sending it to DVLA in Swansea but you will have to include original documentation confirming your identity (passport, proof of address etc) along with it.
If you do not wish to send your original documents, there's a premium service which you can use at Post Office branches which checks your documents and return them to you immediately but you will have to pay a fee of around £5 for that service.
What are the rules for learners?
As a learner driver, you need to be accompanied by someone who is at least 21 of age and who have held their driving licence for at least 3 years when you are being taught driving. If you're learning in your own car, then you will need to have appropriate provisional insurance cover in place, otherwise you are not allowed to drive. If you're driving unsupervised, that is, driving on your own, you will be stopped by the police and can face severe charges for breaching the law.
Driving over recommended alcohol level
My ban is up in Feb 2010 and I was wondering, because I was done for driving whilst over the recommended blood alcohol level, what would I have to do to obtain my provisional back?
[Migrated from previous topic 10689 dated 21 Sep 2009]
Driving over recommended alcohol level
My ban is up in Feb 2010 and I was wondering, because I was done for driving whilst over the recommended blood alcohol level, what would I have to do to obtain my provisional back?
[Migrated from previous topic 10689 dated 21 Sep 2009]
Huw,
You mentioned provisional licence so I'm assuming you need to do the driving test again. If you were asked to redo your test, then when your ban is up, you will have to apply for a provisional licence and pass the theory test after which you can move on to the practical test. Note that for drivers who need to redo their driving test, they will have an extended driving test (practical) unlike learner drivers who have not held a full UK licence before.
[Migrated from previous post 586 dated 08 Oct 2009]
If provisional licence is invalid when you book theory or practical test, will you lose your money?
If your provisional license is invalid when you try to book a theory/practical test, what will happen? Will it not go through or eat your money? What will happen?
[Migrated from previous topic 11182 dated 01 Jul 2010]
If you're booking the theory or practical driving test online, then your application will not go through. They usually ask you for your provisional driving licence number before you can even pick dates and make payment and if for any reason, your licence is invalid (eg banned from driving), then the system will refuse to let you continue with the booking. So you won't lose your money because validation of your licence occurs first.
If you were to send an application by post, they would return your money if your licence was invalid.
[Migrated from previous post 1078 dated 12 Jul 2010]
Had provisional licence for 20 years but lost it now, how to get a new one?
Hi i had a provisional when i was 16 i'm now 36 is it still ok to use and if it is i lost it how do i get a new one
[Migrated from previous topic 11545 dated 21 Oct 2010]
If you have lost the provisional licence, then you will need to request a duplicate one. It costs £20 at the moment for replacing a lost licence. You just need to fill in a D1 application form (you get this from the post office, it is the application for a new licence), enclose the right fee and send it to DVLA.
[Migrated from previous post 1348 dated 23 Oct 2010]
Have not received documents used to apply for licence, how do I get them back?
I applied for the provisional license and i got the license already but my documents they used in preparing the licence is not yet back and i have been wondering what's happening ? pls i wanna know what's happening? pls get back to me and let me know what's up ? cheers !!!
[Migrated from previous topic 11551 dated 24 Oct 2010]
I got my documents few days after Driver License
[Migrated from previous post 1647 dated 19 Apr 2011]
I had a provisional car licence at 17 but never converted it into a full one. I have just applied to have it reissued as I want to get a moped / light motorbike. When I originally applied (15 yrs ago) mopeds & motorbikes were not included automatically.
Last year I applied for a provisional licence and my money was sent back to me saying that I already had one. I did have a provisional licence when I was 16 or 17. I am 47 now and I thought the old paper ones only lasted 2 years. I would like to take my bike test but cannot as I don't have a provisional licence as I've said I did have but many years ago, in fact nearly 30 years ago. I have tried and tried to explain my situation but to no avail please could you advise me on how I go about getting my provisional licence.
I am pleading guilty to DRIVING OTHERWISE THAT IN ACCORDANCE WITH A PROVISIONAL DRIVING LICENCE AND NO INSURANCE, but would like the court to take into consideration the omitting circumstances. I was misled by my insurance company as to the nature of insurance policy. Would I have a case? Should I attend court or send by post?
Want to apply for provisional licence, what form of ID can my son use for a provisional licence as he does not have a passport?
I have lost my provisional licence and paperwork that goes with it while moving house, will I have to pay the full price to replace it?