Driver SOS (UK)
Helping with car insurance, driving bans, learning to drive and other motoring issues
Join Community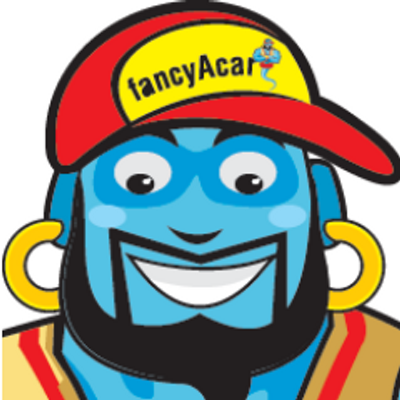 2900 members
1218 topics
2221 posts
Under 17 driving lessons
In the UK, the youngest age to legally hold a driver's licence is when you are 17 years old. Although you are allowed to apply for a provisional driving licence 2 months before you are actually seventeen (16 years and 10 months old), you are not allowed to drive on public roads until your 17th birthday though. However under 17s can have driving lessons on private land, that is, off-road practice.
Driving before the age of 17
You can have private driving lessons even if you're as young as 10 in some places and this is done on private land with a fully insured and experienced instructor.
Many driving schools offer driving lessons for under 17's because they believe a young driver who is eager to learn can be shown the proper way right from the beginning and thus they will learn to drive with more confidence. As this holds true, it's also worth noting that many driving instructors are also cashing in on this trend and providing lessons to those who are 16 or younger just because there's a demand for it.
Where to find instructors to teach underage teenagers
Some people prefer word of mouth and that's okay too but if you cannot get someone to recommend you someone, better check the internet before you make a decision. Since the interest in underage driving experience has risen considerably in the last couple of years, there's likely to be someone offering this service in the area you live or nearby.
Make sure the instructor is DSA approved and the lessons are carried out on private land, not some supermarket car park. If the location or teacher is not right, the teenager may get really nervous and may in some cases develop a phobia of driving. You don't want that for your kid now, do you?
The rules
It is illegal for anyone under the age of 17 to drive on public roads and motorways (it has to be off-road at all times).
There's a height restriction of 1.47m because the driver needs to be able to reach the pedals in the car.
Note that a provisional licence is not required.
The costs
Standard driving lessons cost around £24 but under 17 lessons are about £48, so it's double the price for an hour. A lot of places will insist you book at least 2 sessions (2hrs worth of driving) as well.
Is it worth it?
It is human nature to desire things we cannot get. Similarly, driving may seem very appealing to those who have not reached the legal age and giving them the opportunity to experience this will be very exciting for them. It can be the best present for them. So if you want to surprise your kid, definitely go for it and offer this to them as a gift. They're bound to be thankful.
I believe there is some off road training for pupils below 17 in the Romford/Dagenham area ... do you have any information on this which you could forward to me many thanks