Driver SOS (UK)
Helping with car insurance, driving bans, learning to drive and other motoring issues
Browse Topics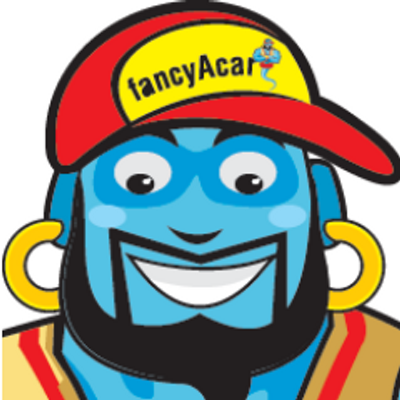 2893 members
1215 topics
2221 posts
Be creative and get your personalised number plate at a fraction of the cost
Are you looking for a way to customise your car but not sure how? Well how about personalised licence plates? Many people have the misconception that only the rich can afford to customise their registration number but this is not true. Depending on what you want spelt out, it can be relatively affordable. To celebrate an achievement, you can give your loved ones their own licence plate. For example, after graduating from University or after getting a big promotion in your job, a personalised gift like this will make a very special present.
So now that you've decided that you want your own licence plate, the first thing you must do is decide or have some sort of idea of what you would like the registration number to read. Here are a few examples:
If you want SUN 7, it costs £31,500 but if you change it to E7 SUN, it will cost only £489.
If you want PLA 73R, it costs £21,498.75 but if you opt for PL58 YER, then this will cost £698.
If you want JON 3S, it costs £105,000 but by changing it to JON 13S, it costs only £3,883.95.
By playing around with the letters and numbers, a good saving can be made but if you don't mind paying a premium for the number plate you really want to acquire, then it should prove valuable in the years to come. Whilst I was doing a quick search, I found many people were selling their, what was once their pride and joy, car registration number to make some quick cash. For example, the name Jessica on a licence plate which is spelt JES 516A was selling for £13,597.50 pre-owned. So if you can find a really good combination of alphabets for common people names, then you can sell it in a few years and make some money from it too.
If you have bought a new licence plate, then remember to notify the DVLA and get your vehicle registration documents changed. If you go to the DVLA directly, they include this in the price you pay for the customised license number.
How to replace a licence plate
Newer vehicles tend to have their licence plates glued on but for the rest, you can easily change them by following the steps below:
Remove screws on either side using a screw driver and place to one side.
Licence plates are standard in width and height so when placing your new ones, the holes should align nicely.
If old screws are rusty, replace with new screws one at a time.
That is all there is to it! So instead of paying someone else to do it, you can quickly do it yourself and save yourself some cash.
I want to buy a reg plate but I don't know who owns it where can I find out the current owner of a reg number. I have done a basic check and found out what car it is but it doesn't tell me who owns it please help