Driver SOS (UK)
Helping with car insurance, driving bans, learning to drive and other motoring issues
Join Community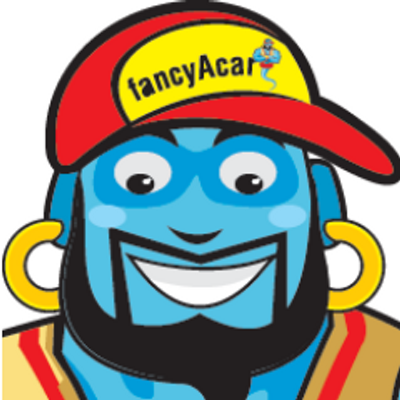 2897 members
1217 topics
2221 posts
How to find out who owns a car through the registration number?
Hi everyone, I need your help. The problem is my in-laws had a car in their family when my father in law died, they sold that car, but now I want to buy that car & want to gift that to my wife. Maybe you will think I'm very silly but it's a sentimental thing, becayse my wife was smallest in family & she was very attached with her father. But I don't know who is keeping that car now & where does he/she lives? Hoping you will understand my problem. Help me out please, GOD will give you a very good reward, that's my heartly prayer. car reg is t41lat
1
You will need to do a vehicle data check to get this information. It costs about £4 and will tell you who the current registered keeper is. You can then contact the current owner and ask them whether they would like to sell it back to you. Good luck.
Correction : The vehicle data check will show only details about the car you're enquiring about. To get the name of the current registered keeper or previous owners, you will need to ask DVLA for this information. Fill out the V888 form (Request for Information) and post it to them. There's a fee ranging from £2.50-5.00 to pay depending on what info you're after.
1
Thanks a lot for your reply but with car data check you get only what vehicle checks will be done? The vehicle data check can tell you a whole range of things about the vehicle as shown below: whether the vehicle has been reported stolen subject to outstanding finance - if this is the case, the finance company is legally the owner of the car whether the vehicle has ever been a total write off or if it was a total insurance loss whether the car was scrapped by the DVLA whether the colour of the vehicle has ever been changed whether the licence plates have ever been changed the current market value so you don't get ripped off. The following information is also provided, however all companies display this information about the car anyway but sometimes it might be worth double checking: number of former keepers engine size fuel colour make and model year manufactured date first registered car data check don't give any details about current keeper? I will give him/her offer to sell that car or otherwise I will offer them that whenever tommorow, after 1 yr or after 5 yrs whenever they want to sell that car, to please contact me....
Who's the registered keeper of my old car?
Who's the registered keeper of my old car Registration [Licence Number removed].
I've received a red letter saying I have to pay a fine of £315 and the vehicle was sold on the 14/11/08 and the ticket was issued on the 19/11/08. I don't know what to do - the car was sold without my knowledge. I have received a car invoice.
[Migrated from previous topic 10608 dated 19 Aug 2009]
Alexandra,
When you buy a car, you get legal rights on the car. So if you own the car you're talking about, then nobody can sell the car without your consent. If someone has done this to you, then you can file a police report and start a suing process to get your vehicle back.
Now when you sell a car, normally you would send your registration document to DVLA to inform them that you are no longer the registered keeper of the car. If you don't do that, then all offences committed with the car will be sent to you instead of the new person who has bought the car because you are still associated with the car on DVLA's database.
[Migrated from previous post 484 dated 26 Aug 2009]
I owned a honda civic coupe special with regi mark as [Licence number removed]. I did sell the car but am really wanting it back but don't how to get in contact with the current owner whom I don't know who is is there any way i can get in contact with the keeper?
[Migrated from previous post 739 dated 20 Jan 2010]