Had accident during driving test and now instructor wants me to pay for damages
Help! I was taking driving lessons with a driving school and had an accident during my road test! I didn't hit anyone, just hit a wall but the driving instructor says he is not covered for collision and that I have to pay for the damages. The accident happened in NY. I was in the car with the dmv examiner at the time of the accident and the car has dual brakes. The instructor did not give me any insurance information. I had only taken five lessons prior to taking the road test.
Driver SOS (UK)
Helping with car insurance, driving bans, learning to drive and other motoring issues
Join Community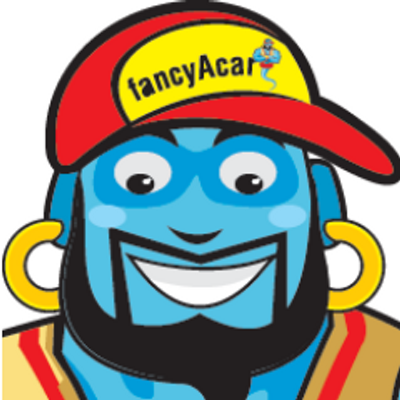 Ask your own questions, comment, vote and do more
This is a premium community which requires a one-time joining fee of £2.99.

This is less than the price of a pint but allows us to keep the community active and helpful and will allow you to ask as many questions as you want and get help with your queries.
2884 members 1212 topics 2221 posts
8 Comments
I would assume the laws are pretty much the same as those in the UK but you will have to make sure that they are though. When you're having driving lessons in your instructor's car, the vehicle is already insured for the learner and instructor and covers third party as well along with any damages to the car itself. An instructor will have comprehensive car insurance on the vehicle he's teaching you to drive in.
However many instructors will not want to claim through their insurance policy although it is already covered because they will lose their no claims discount and their premiums will go up at renewal. Therefore they will try to make the learner pay for any damages to their car. You should clearly refuse any attempt on his behalf to make you pay for the accident as you're paying for driving lessons which includes insurance cover. Irrespective of how many driving lessons you've had, if the instructor was willing to let you take his car for the driving test (or for lessons), it's his responsibility to get the car repaired.
And if he did not purchase adequate insurance, then that's his fault in the first place. A learner will make mistakes and may bump the car and that's a risk that instructors have to take and this is included in the prices for driving lessons.
"I had only taken five lessons prior to taking the road test." 5 lessons !!! Certainly suggests you were not quite ready for it if you misjudged and hit a wall. As a UK driving instructor my insurance would have covered this as I have Comprehensive cover. If I had only third party cover then all of my pupils would have been asked to sign an agreement that if they caused damage to the vehicle (eg. hitting a wall) then they accept the fact they have caused the damage and as such will pay repair costs. Did you sign anything to this effect? Were you made aware of the insurance cover prior to commencement of lessons? If not I doubt whether your instructor has a leg to stand on, but not sure if US law would stand the same as in the UK. Probably not with the culture to sue anyone for anything.
some drivers do charge 10pds for the first lesson. However, my instructor told me to pay 40pds for two hours.that was my first lesson.gave him the money, and by accident as I was starting his car, i broke the car key little bit where you handle to start the car. so he's saying to me to pay 80pds extra. what advice would you give to me plz?
How unlucky to break the car key on your first lesson!!! The instructor's insurance should cover for things like this I suppose...