Driver SOS (UK)
Helping with car insurance, driving bans, learning to drive and other motoring issues
Join Community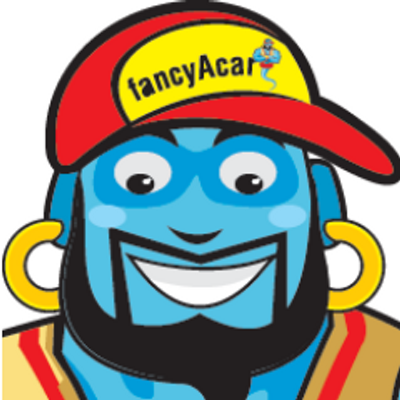 2884 members
1212 topics
2221 posts
Top 10 complaints against driving instructors
As a learner driver, you're more prone to errors but that's still okay as the role of your instructor is to guide you so that you become a safe and confident driver. However not all driving instructors are passionate and professional about their work, so let's find out the things which irritate learners the most:
Late for lessons
Many learners complain that their instructors turn up late for their driving lessons and that cuts into their allocated time for which they are paying. A one off 5-10 minutes lateness can be excused but repeatedly not being on time shows irresponsibility of the driving instructor and it causes more frustration when the teacher does not make up for the lost time.
Uses mobile phone when teaching
It is illegal for a person supervising a learner to use a mobile phone, yet so many learners find their instructors texting or talking on the phone when they are supposed to be helping them. A good instructor should either switch off his cell phone or put it on silent and refrain from using it to prevent disturbing the learner.
Unreliable
There are some who will cancel at the last minute and others who will always have a good excuse to postpone their driving lessons with you. If you notice that your instructor often has something more important to do and forces you to reschedule, don't be afraid to put him straight or change to a better one.
Short tempered
Being a learner is not easy and driving instructors should know that because they were once a learner themselves. However some seem to be constantly shouting at their pupils because they are not able to do a certain task correctly (eg a manoeuvre like reverse parking, turn in the road or parallel park) and they tend to belittle the students for committing such mistakes. Some are so rude that they'll even swear to show their disappointment.
Unprofessional
Who wants to know what you've been up to during the weekend? How about what movie you watched last night or the problems you're undergoing with your family? Well no one wants to know about your personal life and these learners are paying you to teach them something and not to listen to the miserable stories of your private life.
Flirting
It doesn't sound right when your teacher is saying things like "When you pass your driving test, I'll take you to dinner" or "I'll give you a cuddle if you do this manoeuvre right". If you notice your driving instructor is getting a bit too personal with you, calling or texting to say things which have no relevance with your driving lessons, then obviously proceed with caution and if you're feeling uncomfortable with their behaviour, don't hesitate to find a new instructor.
Doing errands during driving lessons
Errands should be done outside the hours of your lessons and if you find your instructor constantly needing to pop to the bank to deposit cash or making you drive to drop their family members or friends, then you are better off looking for someone else who will give you the attention you deserve to become a better driver and pass your test.
Does not teach anything new
Do you seem to be learning only one thing over and over again? Well some instructors will tell you that need to master one thing first before moving on to the next and they will therefore stall your learning cycle. Most of the time, they do this so that they can extract more money from you so watch out and if you find yourself practising reverse parking for 8 weeks with no hope of moving on to something else, then you might need to confront the instructor.
Unwilling to refund your money
There may be genuine reasons for wanting your money back eg you paid for block lessons but your instructor now tells you he cannot teach you at the agreed times anymore because of other commitments, or you've realised he's taking you for a ride or you can no longer learn to drive because of a health issue. Just like with everything else in life though, you will find it difficult to get your cash back once you'd paid upfront and with private instructors, it's a lot harder because there are no contracts involved.
Tells me I'm not ready for driving test after X amount of lessons
You seem to be learning forever and when you ask whether you can book your driving test, your instructor always tells you that you're not ready yet. Some people have been taking lessons for more than 6 months (2 hours each week) and they are still not sure when they'll be sitting the practical test.
Instead of hoping for the best, do something about it and if you can't make things better, then choose another driving instructor and see how that goes. Don't just suffer in silence!
If you've had bad experiences with your driving instructor/school, please share them in the comments below.