Driver SOS (UK)
Helping with car insurance, driving bans, learning to drive and other motoring issues
Join Community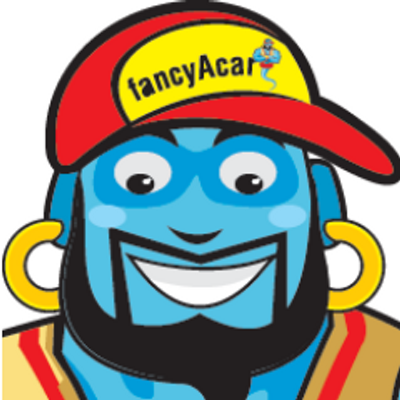 2897 members
1217 topics
2221 posts
Cars that are more likely to fail their first MOT test
By law all new cars need to have their first MOT after three years, then a yearly inspection is required to make sure the car is still roadworthy. Usually when a car goes for its first MOT ever, you are under the impression that everything will go smoothly and your vehicle will pass the test with flying colours but a recent publication printed by VOSA has shocked many.
Worryingly, one in five cars fail their very 1st MOT test. This really shocked me but what was even worse was that French cars are amongst the worst. Renault Megane's account for 29% of the fails needing work done in order to get an MOT Pass Certificate and make them roadworthy. The biggest offender is Chrysler 300C with a staggering 38% failing their first MOT; Chrysler is an American manufactured car that is known to be huge monsters as Americans like their big cars. Even British manufactured cars were on the list with 24% needing work; models included Mini's and Chevrolets.
I am not surprised that Japanese cars were the best such as Honda, Suzuki and Lexus among the top manufacturers. It is a well known fact that Japanese built cars are made to last and are pleasant to drive. French car makers were the worst as they were most likely to fail their MOT when gone for the first time, and makers such as Peugeot, Citroen and Renault were the worst offending vehicles. Some of the reasons that the MOT pass certificate was not issued were because of lighting and signalling failures, tyres, headlights, and view of the road from a driver's perspective.
One of the cars in the list of failing that surprised many people was Volvo as they are supposed to be more durable but many have failed the first MOT also.
Table of worst pass rates of first MOT
Make            Model           Pass Rate
-------------------------------------------
Renault         Megane          71.2%
Citroen C4      Picasso         71.3%
Peugeot         308             75.3%
Mini            Cooper          75.9%
Vauxhall        Zafira          76.2%
Renault         Clio            76.6%
Ford            Mondeo          76.6%
Ford            C-MAX           77.2%
Vauxhall        Vectra          77.3%
Peugeot         207             78.3%

I find it strange that Renault Clio is in the top 10 worst MOT fails as it is a very popular car among new drivers due to the small size and affordability factor. Family cars such as the Ford C-MAX and Vauxhall Zafira also surprise me as they are mostly owned by people who have three or more children; this makes you re-think reliability on family cars.
The best cars for first MOT
Make        Model       Pass Rate
-----------------------------------
Toyota      Yaris       86.6%
Honda       Jazz        85.2%
Toyota      Auris       84.5%
Honda       Civic       84.3%
Nissan      Micra       83.8%
BMW         1-Series    83.5%

I'm glad to see Nissan Micra amongst the top cars passing the first MOT as it was my first car and I never had any problems with it. The only car that surprised me was the BMW series 1, but if research show that it has a higher pass rate, then so it is.
I know that people have a preference when it comes to car makes but with the release of this information hopefully people will start thinking more sensibly. Would you seriously spend £30,000 on a car if you knew that it was prone to problems and would most likely fail its first MOT? Probably not because you need to pay for the repairs to make it 'fit' to be driven on public roads and no-one wants to pay more than their MOT when they go for the annual check. You want your car to pass, it's easier on the wallet.
Interesting find! You would think that a car on which you have spent thousands will not give you any headache for at least 5 years but no, after 3 years you get to find that it's in bad shape. For those who've been looking after the car well, keeping it in good condition and maintaining it throughout the year, it's very sad and I think the manufacturers need to do more about this. People usually keep their cars for at least five years I would say before getting another one, so the minimum hassle-free period should be this much.