Change Address on Driving Licence - Why You Should Do It!
Circumstances often change in life and there are times when we need to move from one place to another, usually if we are going to live in a better home. Moving homes can be quite stressful because of the many things that you need to sort out to ensure the move is as smooth as possible. One thing that many people forget to do after moving houses though is to change the address on their driving licence.
Of course, even after moving into a new house, you still have plenty to do like unpacking boxes and placing the items where you want them to be, cleaning up, probably a bit of DIY as well which all lead to just one thing - making the house your home. It can take weeks or even months before you really settle in and what many people don't remember to do afterwards is to get the address details on their licence updated.
You could be fined up to £1000 if the details on your licence are incorrect. This includes wrong name and address. Most women change their surname after getting married and they should notify DVLA of this change. As long as you don't get into trouble and nobody finds out that the details on your licence are wrong, you'll be fine but the moment you get caught, you may get into more trouble than you bargained for. Insurance companies may refuse to pay claims by saying the address on your licence does not correspond to your current address and you may have been parking your car somewhere else.
How to update your address on your licence
You can change the name and address on your licence by completing the CHANGES section on the counterpart (green paper bit) if you have a photocard licence and sending it to DVLA in Swansea. You will need to send both the counterpart and photocard. You can also update your address online on DirectGov's website provided you have both parts of the licence, your passport and have details of the addresses you've lived at for the last 3 years.
It takes at most 3 weeks for you to get your licence back with the correct details. You may however need to update your registration certificate as well if you own a car. It is important to have the right information on your driving licence like name and address especially if you have a photocard licence because there are many places which require you to show proof of your identity and the driving licence is the only thing that has your name, address, date of birth and photo.
Driver SOS (UK)
Helping with car insurance, driving bans, learning to drive and other motoring issues
Join Community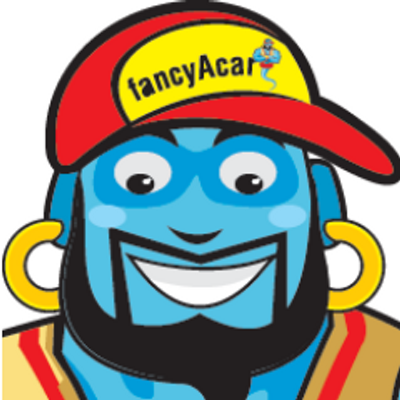 Ask your own questions, comment, vote and do more
This is a premium community which requires a one-time joining fee of £2.99.

This is less than the price of a pint but allows us to keep the community active and helpful and will allow you to ask as many questions as you want and get help with your queries.
2884 members 1212 topics 2221 posts
6 Comments