Driver SOS (UK)
Helping with car insurance, driving bans, learning to drive and other motoring issues
Online Community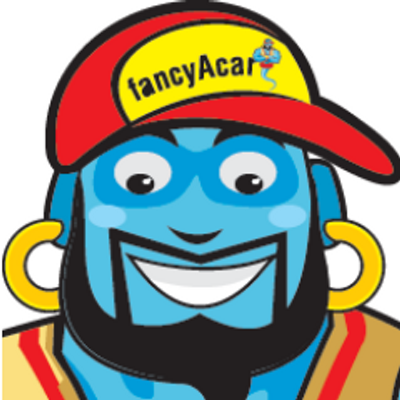 Driving Instructor Insurance
Teaching absolute beginners how to drive is a very risky business as learners have yet to master clutch control and emergency stops among many other things to make them safer drivers. This is why driving instructor insurance is a must for people working in this industry to ensure adequate cover is available in the event of misfortune.
Many private driving instructors have dual controlled cars as this offers a safe way to intercept the mistakes of the learner who is primarily driving the car. Therefore a standard car insurance policy does not apply in this scenario because first the vehicle itself is dual-control and second the risk associated with it is much higher than you would expect with a normal car being driven by someone who has already passed their driving test.
If the car you use to teach your pupils is damaged during a lesson, as an ADI (Approved Driving Instructor) or PDI (Potential Driving Instructor), you wouldn't be able to do your job and will have to wait untill all repairs are done and this could mean days/weeks of unemployment. This is not what you need and therefore when you set out to get your car insured, you should make sure that a like-for-like replacement vehicle (eg dual control car) will be immediately made available to you in case of an accident.
As well as getting a cheap car insurance quote, you also need to get additional things that will really make a difference to your instructor's policy. For instance, if you were to get driving school insurance, you will look out for things like being able to rotate instructors who are able to drive the car instead of limiting it to just one person and having breakdown cover for all drivers or getting discounted rates for insuring more than 1 car with the same insurer.
A roadside assistance service which will take care of towing your vehicle if it cannot be fixed and transfer the teacher and learner to their destination is very important too. On top of that, you should check that recovery of losses is included in the policy so that any emergency treatments that you or your passengers may require are covered as well as personal losses. It is upto you, the driving instructor, to get your car insurance tailored to your requirements; for example if you give your learners the opportunity to drive off road, then you need to make sure that you are fully covered to do so.
With more specialist insurers these days who really understand the job of teaching learners to drive, it is now possible to get really competitive quotes for driving instructor insurance while having more added benefits than before. It might be better to go to a broker to get the best deals though and you should always read the policy well before committing to anything.
0 Comments
Add a comment
Similar topics you may like