Driver SOS (UK)
Helping with car insurance, driving bans, learning to drive and other motoring issues
Join Community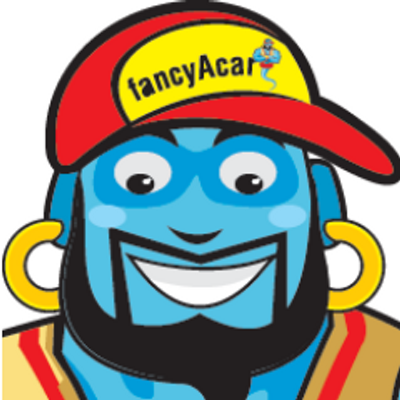 2897 members
1217 topics
2221 posts
Get an interest free car loan when joining the NHS
In an attempt to attract potential jobseekers from applying (and to recruit better qualified staff), some companies are giving away incentives like interest free car finance which would enable the person who lands the job to get a car on loan and not pay any interest for a set time. This can actually work out very well because having your private mode of commute is always better than travelling by public transport. One company which currently offers this type of scheme is the NHS in the UK. The finance facility may be available depending on which departments and hospitals are advertising the job in the first place.
Sometimes you want to change jobs but the only thing stopping you from applying is the location of the new job. Who really wants to spend a lot of time commuting anyway? Working full-time itself is a huge commitment and you have little time left for the family afterwards and on top of that, travelling for a long time makes you more tired as well.
Many people spend quite a lot of time commuting to work and that's a major reason they would like to change jobs. Salary is the predominant factor but if two companies are offering the same wages, then you're more likely to go with the one which offers more facilities, that is, a better remuneration package, right?
0% car finance
Among other benefits like health care, many employers are now giving facilities to buy a car whether in the form of 0% car finance schemes or car leasing schemes. The NHS does both actually although recently they have been focusing more on working in partnership with other contractors to get better deals on car leasing. This does not mean that their car loan with no interest facility have been withdrawn though.
Facilities to new and old NHS staff
Usually NHS staff will have to speak to their managers to find out whether their departments have a car finance facility first. Sometimes the managers don't know for sure themselves and you'll have to talk to someone in HR to find out. If you're starting as a new staff because you've just landed the job in the NHS, then you will be made aware of all facilities that you're entitled to.
However if you're an existing staff, you might need to fulfil a few requirements before getting some privileged benefits. These might include length of time you've been with the company, your grade, whether you'll have enough money left over from your salary after deducting the repayments for the car loan etc. Don't just sit back but make an effort to find out what facilities have been made available to yourself by your employer without any delay as you may be missing out on some really good opportunities.
NHS interest free car finance
Is this scheme only for people joining the NHS and not existing staff member?
[Migrated from previous topic 10388 dated 01 Apr 2009]
Patricia,
The NHS usually gives incentives for new staff as well as for existing ones. You will need to check with your Human Resources department to know exactly what sort of benefits are available to you. Sometimes it depends on your role and grade but like I said earlier, it is best to ask HR or your direct manager to see whether help is available to purchase a car interest free.
[Migrated from previous post 219 dated 01 Apr 2009]
I am working in Bristol as band 5 staff nurse, am I entitled to get an interest free car loan?
[Migrated from previous post 1294 dated 04 Oct 2010]
I am working as a clinical support worker in Central manchester Trust. My question is: am I entitled to get an interest free car loan?
Hi I have worked for the NHS for over 3 years but in a couple of months will be still in the NHS hospital but moving to a private ward and will be paid by Ramsey, can I still apply for this scheme. Thank you