Driver SOS (UK)
Helping with car insurance, driving bans, learning to drive and other motoring issues
Join Community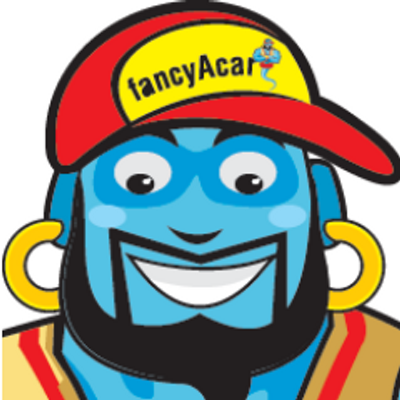 2900 members
1218 topics
2221 posts
Will additional driver lose no claims if main driver has accident?
Hi,
I am the main driver on my insurance. I have my dad as an added driver. If I crash, will his no claims bonus be affected by my crash?
Thanks alot
Is the named driver's licence required if the policyholder has an accident?
I am named driver on elderly friends insurance and she has had an accident whilst she was driving but has asked for a copy of my driving licence for her insurance claim and am a bit unsure of why she needs this when I wasn't driving the car and am reluctant to provide it. Thanks
[Migrated from previous topic 12752 dated 16 Apr 2017]
Usually the driver who was involved in the accident may be required to provide details of their licence by either the police or the insurance company. So this sounds a bit dodgy. The only thing I can think of is the insurance company is trying to make sure all details provided on the insurance policy are correct before going ahead with the claim. In case they find the named driver did not have a licence, they could invalidate the claim and not pay out. However this is just my opinion, you are better off speaking to your friend to see why your licence is being requested.
[Migrated from previous post 2278 dated 19 Apr 2017]
If main driver made a claim, does additional driver lose NCB?
Hi, if the main driver made theft related claim, do I as the additional driver lose my NCB?
I ask because when I checked the insurance prices on the price comparing websites, they ask if I as named additional driver have any NCB.
[Migrated from previous topic 12069 dated 13 Mar 2011]
This depends on the insurance company you are currently with. Named driver no claims is applicable when you, as an additional driver, take out an insurance policy with the same insurance company. This means that NCB for named drivers is not recognised by other insurers except the one who issued it.
[Migrated from previous post 1606 dated 13 Mar 2011]
That is confusing. Because when I'm trying to get a quote, the website asks if I as additional driver have any NCB. I have no idea if the claim made by the main driver affected mine NCB.
[Migrated from previous post 1608 dated 14 Mar 2011]
Contact your current insurance company and ask them if you have any NCB because they will need to back you up if you state you have any no claims bonus as an additional driver and no one else knows better than them.
[Migrated from previous post 1609 dated 14 Mar 2011]
Normally named drivers (additional drivers) on the car insurance policy do not earn no claims bonus (NCB); only the main driver/policyholder earns NCB. Therefore if you have an accident, nothing will happen to your dad's no claims because he doesn't have any to start off with on that particular insurance policy of yours. In the event that your dad has another car insurance policy in his name, he would still not lose his NCB if you have an accident as it's a completely different policy and it wasn't him who had the accident (note that we're assuming here that the accident was your fault; if it wasn't your fault, then you wouldn't need to worry about no claims because you won't lose any).
Earlier I said normally named drivers do not earn no claims, this is true for most cases. The exception is that some insurers allow named drivers to earn a separate no claims nowadays but this is only valid with the same insurer, that is, if they change insurance company, it wouldn't be valid anymore.