Driver SOS (UK)
Helping with car insurance, driving bans, learning to drive and other motoring issues
Join Community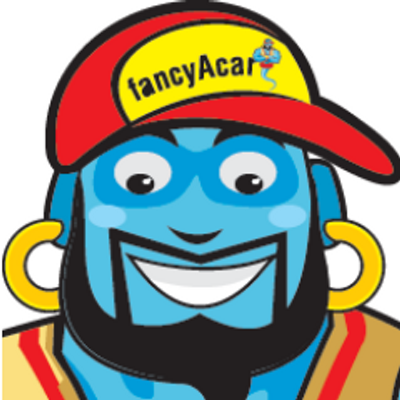 2884 members
1212 topics
2221 posts
10 best selling cars in the UK for 2012
I was very surprised to hear that new car sales have risen this year by 3.3%. Actually I was a little shocked to hear that that most car sales were from private buyers. With the price of petrol and cost of living skyrocketing, I am bewildered that so many people would even think of purchasing a brand new car. Surely everyone knows that brand new cars are ridiculously overpriced? You lose thousands of pounds just by driving off the forecourt!
Nearly 143,000 cars were registered this April, an increase of 1.4% during the same time last year. If car sales continue, 2 million cars could be sold by 2013, the first in many years.
Some of the reasons that may have caused car sales to increase?
Many car manufacturers are offering longer warranties compared to five years ago. Instead of the standard three years, you can get five and seven year warranties now.
Better as standard features are now growing, long gone are the days when you listen to music through cassettes, now CD's and iPod connections are the norm.
There are better offers now too, interest free options, loans and incentives such as free insurance or breakdown cover.
Best selling cars for 2012
Ford Fiesta
Vauxhall Corsa
Ford Focus
Vauxhall Astra
BMW 3 Series
Volkswagen Golf
Volkswagen Polo
Nissan Qashqai
Vauxhall Insignia
Fiat 500
I am a little surprised by these cars as I wouldn't class most of them as cheap or affordable but saying that it looks like they have been bought by older people who have got the money to spend. Younger people tend to go for Renault Clio's, Nissan Micra and Peugeot's as they are smaller and cheaper to run. Ford has been the best seller for a few years so it's no surprise that it is once again the number one car for this year too.
Well I suppose there are still people out there who are not worrying about the economy and still have jobs to go to, me personally I would wait until the country was in a better shape before buying a new car and even then, I would really have to ask myself if it was worth it too. Buying a nearly new car is just as good, you can get more for your money.
For example a colleague of mine was set on a buying a brand new Range Rover but it cost in excess of £25,000. She waited until her current Range Rover needed upgrading; it was over 10 years old. When she went back to the showroom, the car she liked was selling for £10,000 less! Well the reason was because it was an ex-demonstration car but hardly had any miles on it so they were selling it for a knock down price; needless to say she snapped up her bargain and hasn't looked back.
Good to see the Nissan Qashqai in the list because it's a very reliable and beautiful car.
Even when times are tough, the right advertising campaign can entice people to spend money they don't have. I suppose in this case, it's those juicy incentives which look like such a good deal that you can't miss.